Fashion Banana-shaped Kennel Pet Dog Cat Bed Removable Portable Winter Warm Plush Puppy House Teddy Chihuahua Sleeping Nest
Regular price
$33.07
/
Tax included.
Shipping
calculated at checkout.
---
Fashion Banana-shaped Kennel Pet Dog Cat Bed Removable Portable Winter Warm Plush Puppy House Teddy Chihuahua Sleeping Nest


Specification:
Material: Cloth
Color: Pink,Green,Brown,yellow,White
Size (length * width * height): S, M, L,XL
S: 40*15*10cm, Suitable for small pets like Totoro, Squirrel, etc;
M: 55*20*15cm, suitable for pets weighing less than 2.5Kg;
L: 65*25*18cm, suitable for pets weighing less than 5.0Kg,
XL:90*30*20cm,suitable for pets weighing less than 10Kg.
Weight: S: 0.65Kg,   M: 1Kg,   L: 1.5Kg
Package Included: 1xkennel

Notes:
1. Due to the different monitor and light effect, the actual color of the item might be slightly different from the color showed on the pictures. Thank you!
2. Please allow 1-3cm measuring deviation due to manual measurement.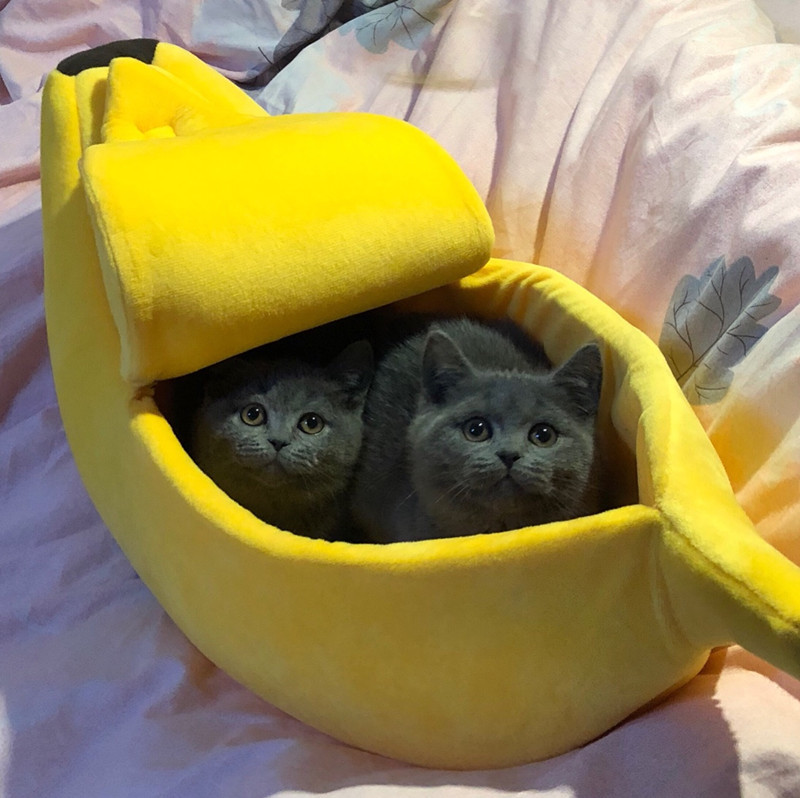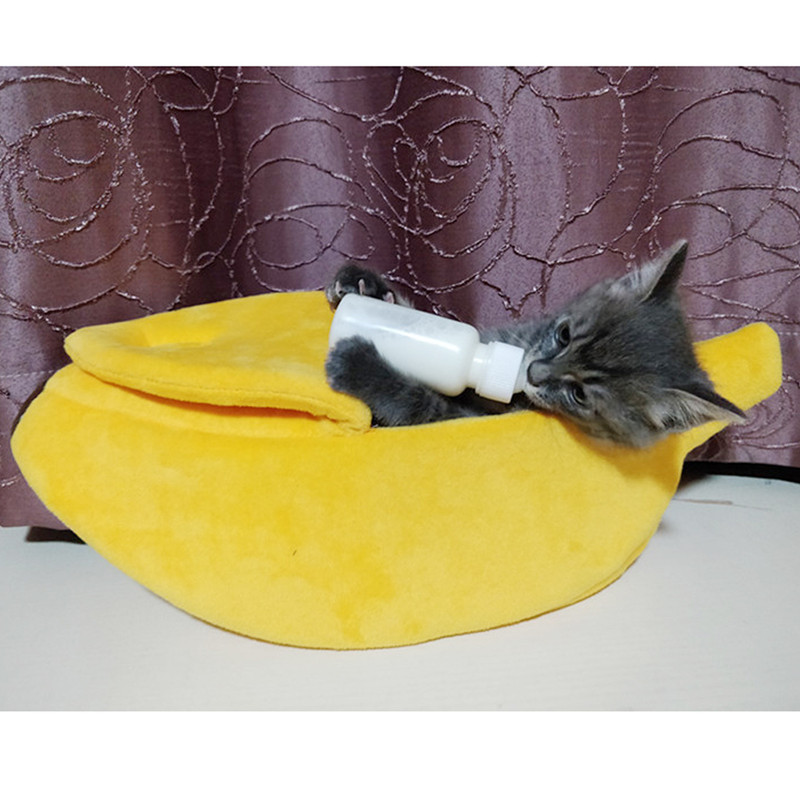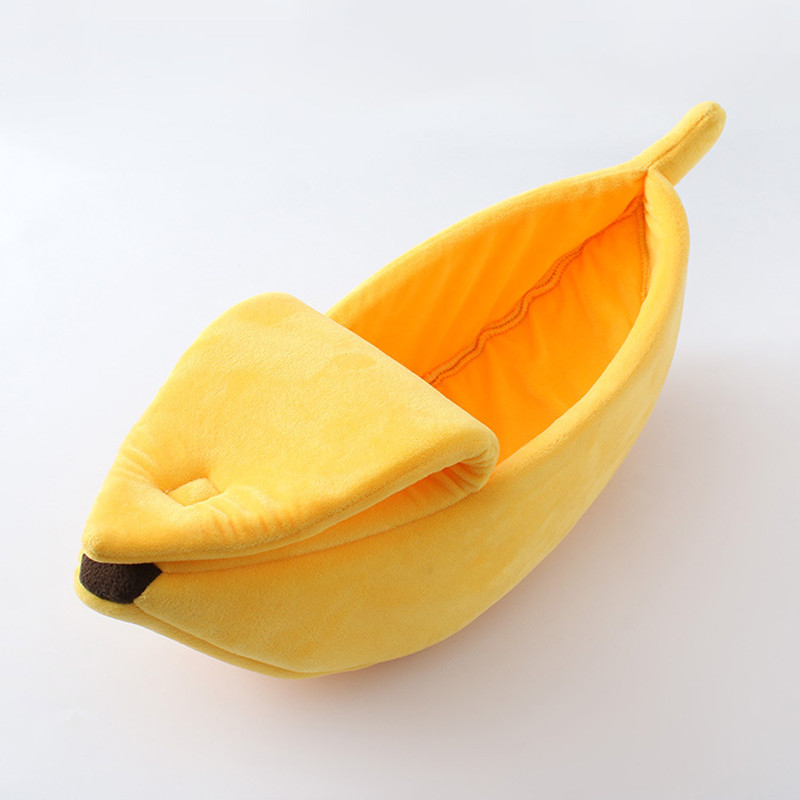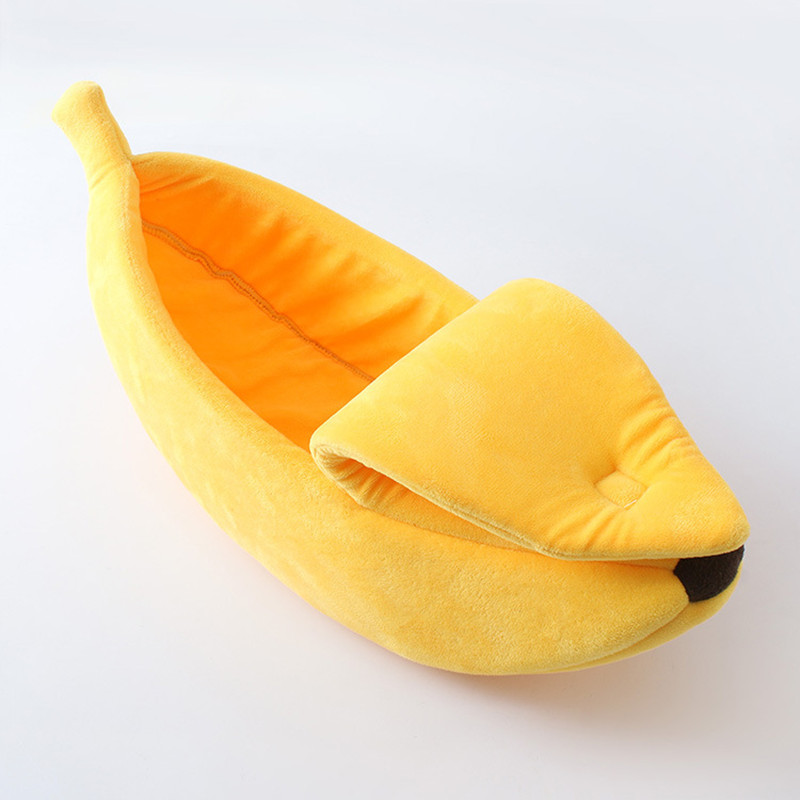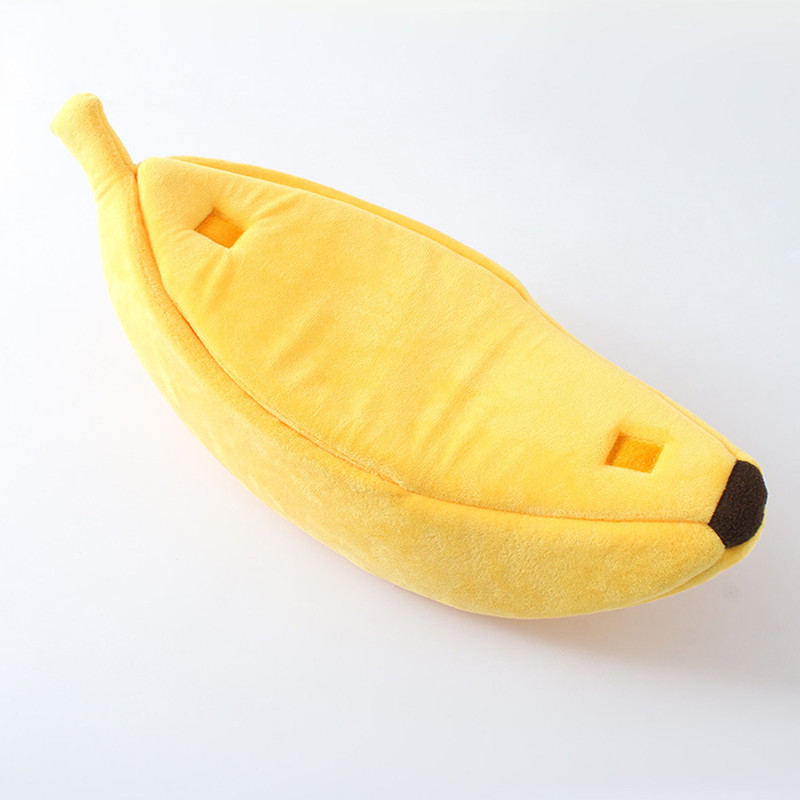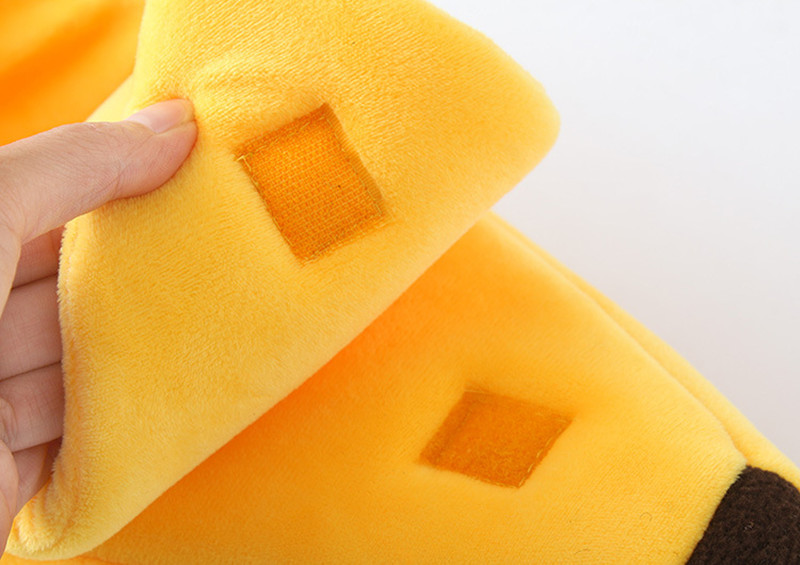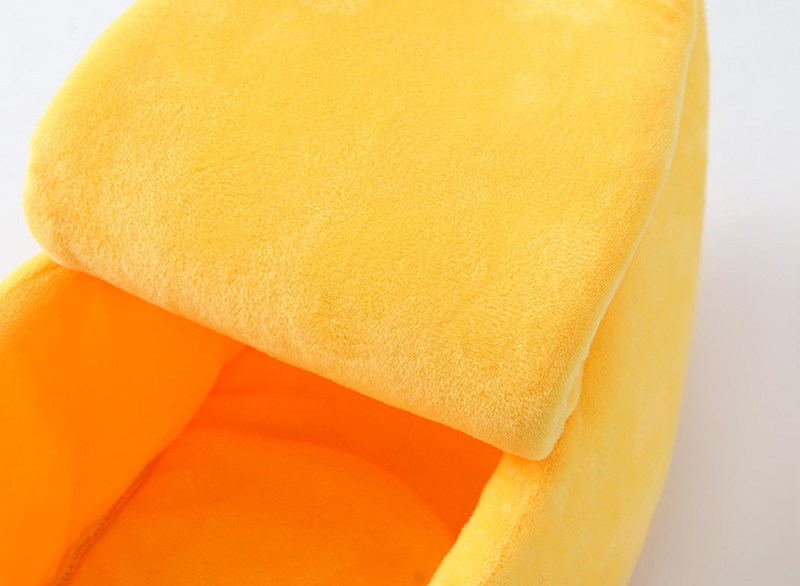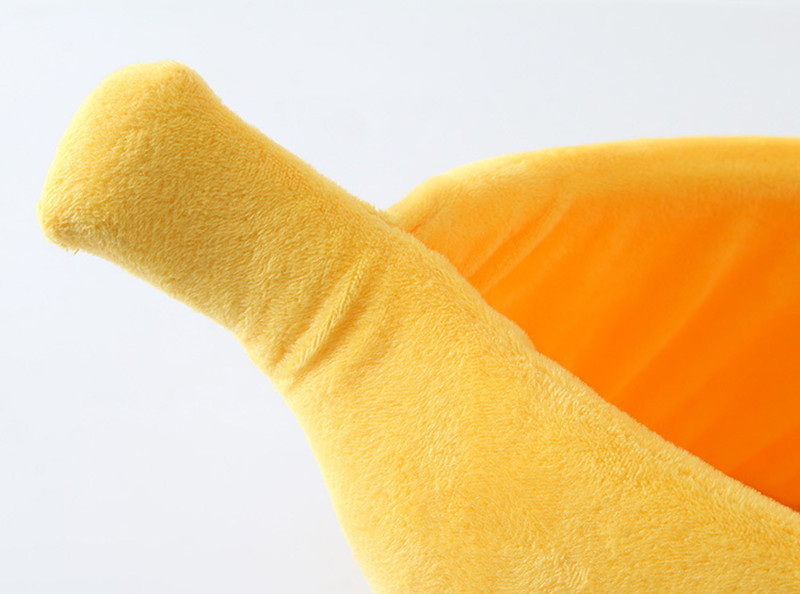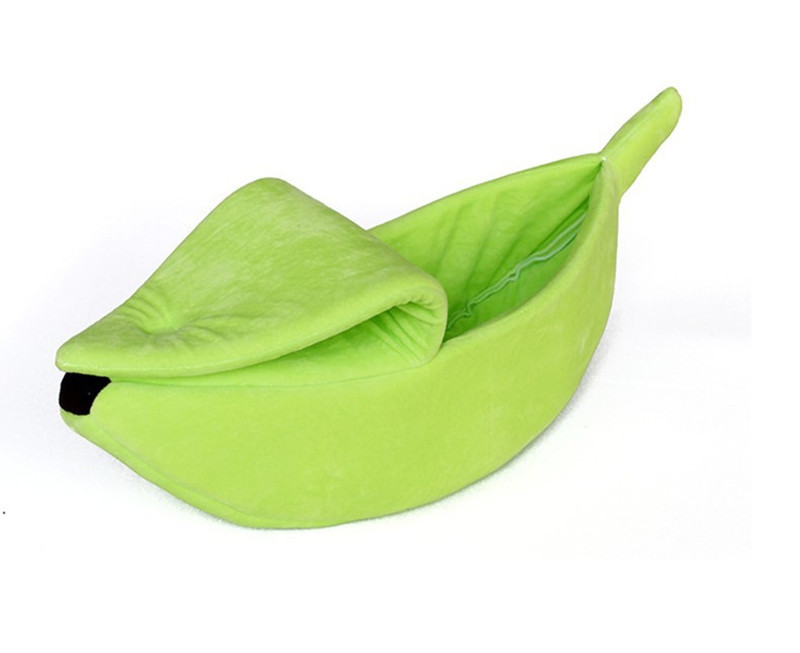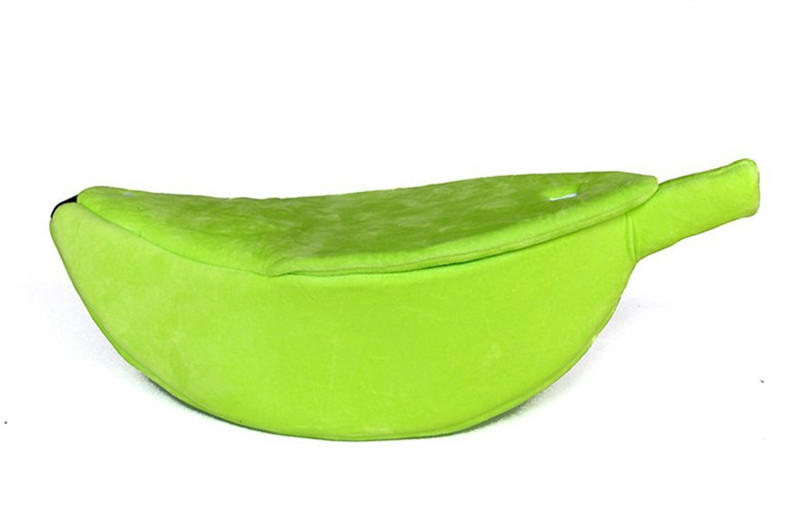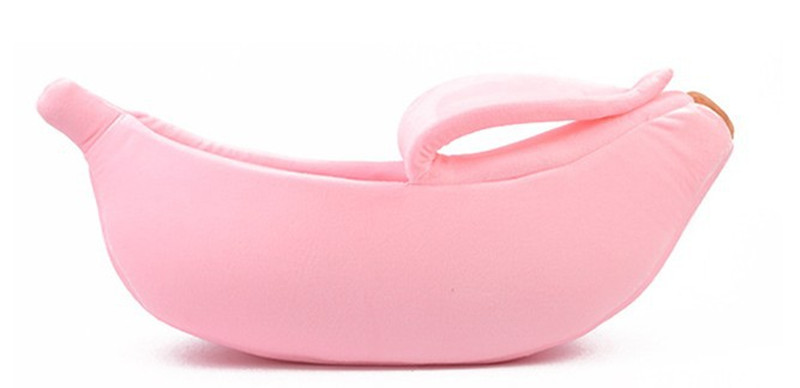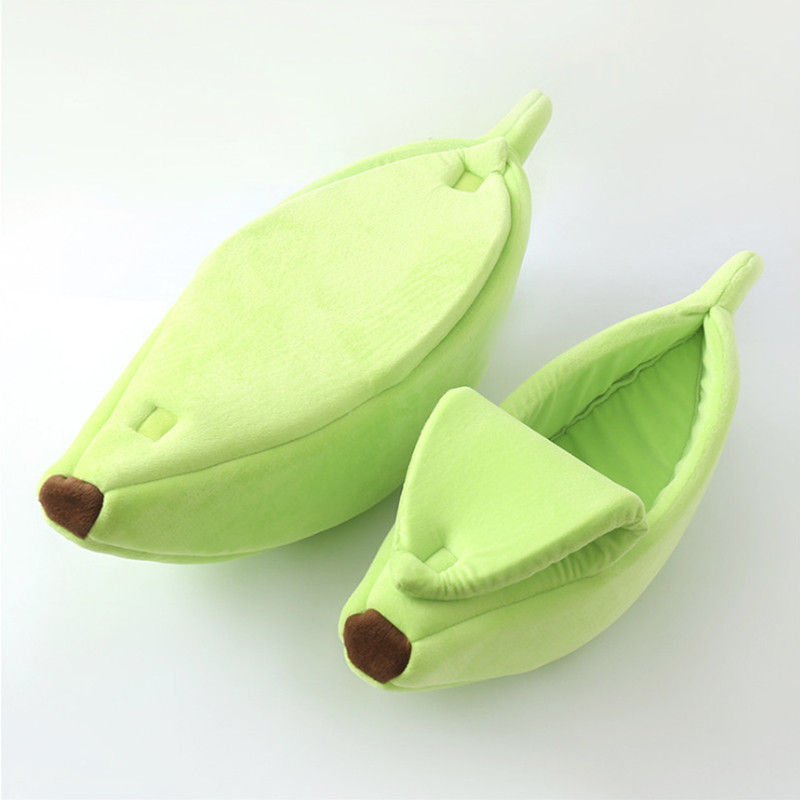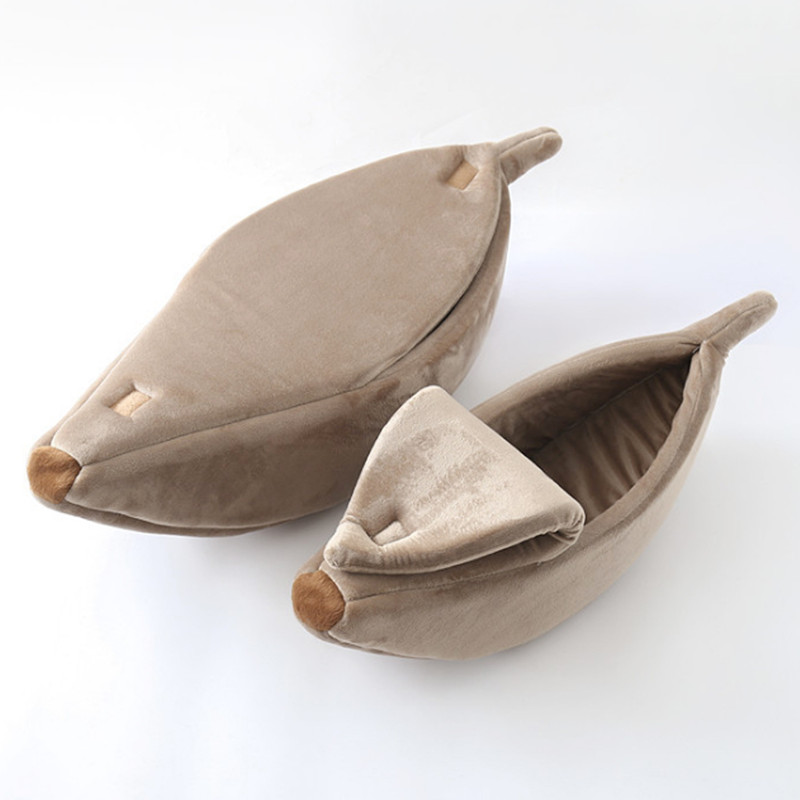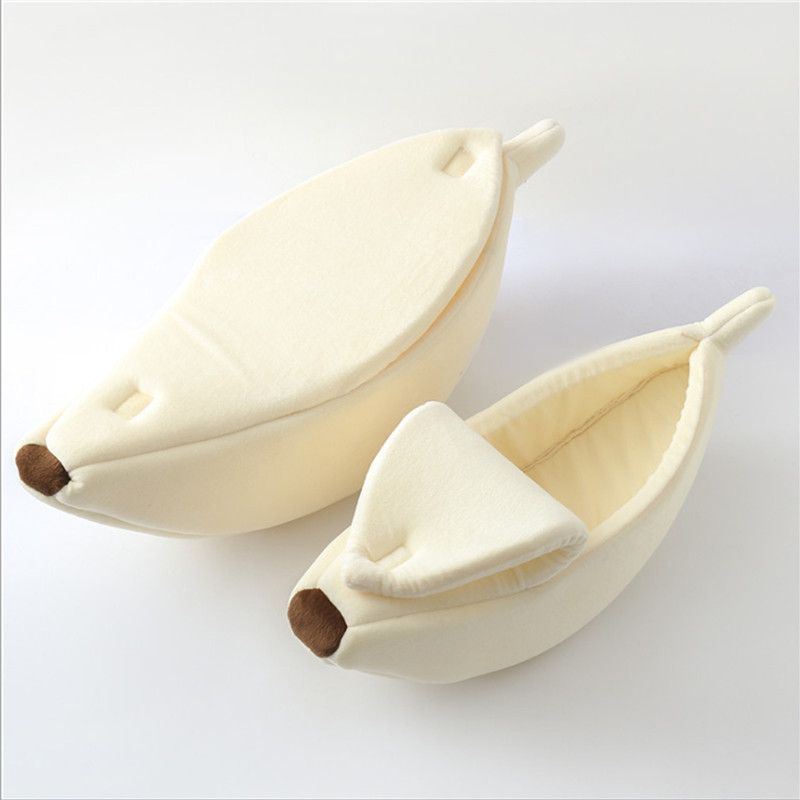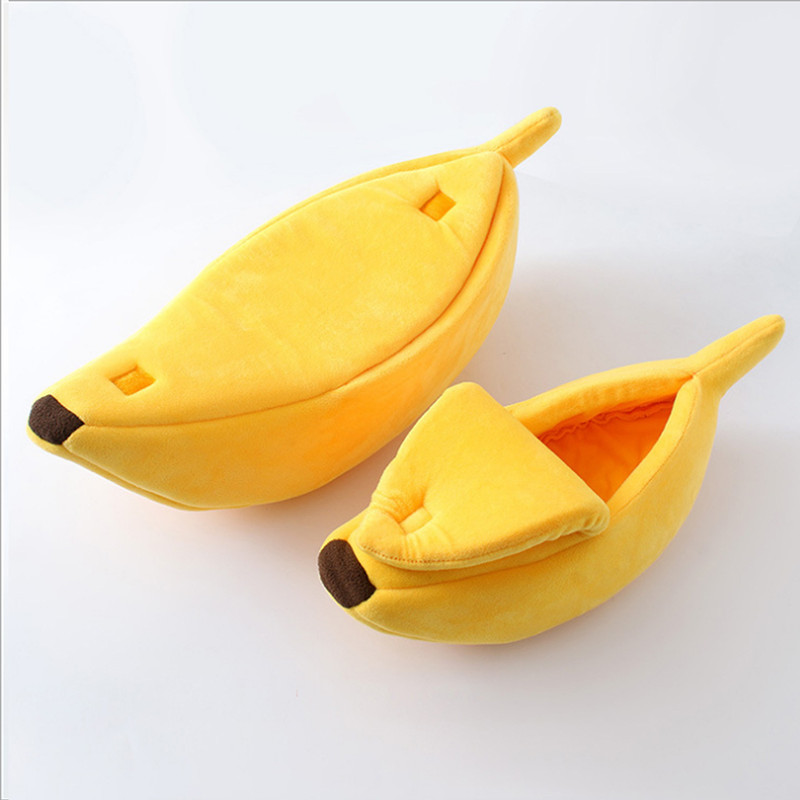 Shipping:
1.We guarantee to ship goods out within 24-72 hour after payment confirmation except holiday.
2.We ship by China post, HK post, EMS, DHL, Fedex, according to your choice when placing orders .
3.If you didn't receive the item after 45 days, please feel free to contact us. We will make all our effort to resolve the problem.

Warranty:
1.IF your purchase do not meet merchantable quality, fitness for purpose or  the description,please contact us in time. We can make sure your issues are resolved .
2.For wrongly-shipped items, Please contact us in 48 hours after delivery. We will arrange to deliver the correct items or return all your payment.
3.For defective or faulty products, please take photos or videos, we would resend or refund after confirmation.




If you are satisfied with our products and services, please

leave your positive feedback and 5 stars for the detailed rating

of your order.
Once you show us the screenshot of both 5 stars, we will give you

DISCOUNT

for your next order. 
If you

don't satisfied

with our products, pls

contact us

before you leave negative feedback or do the detailed rating.
We guarantee that we will 100% solve any problem for you.
If you have any questions, please feel free to contact us. We're pleased to help you solve it.
CLICK HERE to Visit our Shipping information Page to learn about our shipping process on all puppies.
SHIPPING IN USA 
We offer shipping to most "Large" International Airports in the USA for $800 with a puppy nanny service. Our puppy nanny DOES fly standby meaning he is not guaranteed a seat on any flight and has to wait for availability for travel with your puppy. He looks ahead usually 24-48 hours for a date and time that looks open and goes to airport to try and get on that flight. About 80 percent of the time he makes the flight but, there are those occasions where he gets bumped or has to wait for another flight. This is a time to be patient and understanding about our shipping process as our main priority to is get your baby home to you. 
We will set up a Whatsapp Chat Group with you, the nanny and our sales rep Maya to manage the communication throughout the shipping process. They will work together to keep you as informed as possible on the trip and time of arrival for your puppy. 
We have no control over cancelled flights, delays, or flight nannys missing their connections and having to take an additional flight. 
If you want to bypass this option you have the choice to pay for a paid ticket and the nanny's fee which will be more than the $800 fee and we will issue you a quote for that service if you do not want the puppy to travel standby. 
Korean Puppy Shipping
Korean puppies ship via airlines to select cities New York, Atlanta, Dallas, Seattle, San Fran, Miami, and LAX. 
Korean Puppies For Sale from our Breeding Program from South Korea. These are our select puppies available from our program and are offered to clients who are still loving the Korean Style and Look. Most of our own breeding program from these lines that we personally breed as well for USA Pups. These puppies offered for direct shipping only to select airports that are listed on each of their pages. Viewing in person or pick up in person is NOT AN OPTION for Korean puppies. We do offer video calls to see puppies with a deposit. We only ship Korean Pups to Select Airports listed in the description of each puppy. There will be additional fees at the airport for pickup ranging from $75-$300 depending on that the airline charges for handling fees.  We do go live with korean puppies 11pm CST a few nights a week. Sign up for text marketing to get notifications when we are LIVE showing our Korean Puppies. 
Update 08/21: Now all Korean Airline Ports Are requiring brokers to clear puppies entering the USA and those are not covered by Babypups and must be paid directly to the broker of your choice. Broker services are paid by the client and range $150-$250 usually. 
We do offer service for us to handle the broker and paperwork for the puppy for a fee. Contact us for a quote. 
Korean Puppies we only accept 50 percent of the payment via credit card and rest via bank wire for liability purposes. You may wire full payment at initial reservation and receive $250 discount off the purchase price in total. 
Make sure to review our Policies to purchase a puppy from Babypups.com
Terms for payment on each of our puppies:
Payment Requirements to shop Babypups.com 
All payments by credit card will require the completion of a credit card authorization form that must be notarized at the time of signing. Online notaries are available for this service. We also require a copy of your government issued ID and card for which you may cover all the numbers but the last 4 digits. This is so we can verify the cardholder and the one making the purchase. We also have a text message that will be sent after purchase for you to upload a photo of you holding your ID so that we can verify you are the purchaser! This is required to verify your identity as we take credit card fraud very serious here at Babypups.com. 
Discounts: 
 Discounts: We do not combine discounts on sales or promotions on any puppy or sales events. If a puppy is on sale or reduced the puppy is being offered at that price. We do not offer VIP promotions during Events or Sales. 
Pricing on Pups May Change:
Pricing on pups may be changed at any time that we do not have a deposit or reservation on a puppy. As we receive updates with weight and our puppies are staying smaller than we first generally estimated or the quality has increased with age the puppy's price may change at any time. Breeds you will typically see this more on are Yorkies, Maltese and Pomeranians.  If we update a puppy's pictures/videos and we see the puppy is charting less than we orginally quoted the price may change and why its important to reserve puppies early on. 
Refund Policy
We do not offer refunds on any payments deposit or full payment for change of heart decisions no matter the circumstance. The only time a refund is given is if we determine you are not a suitable home for one of our puppies or if in the event the puppy has developed a life threatening defect or issue. We do not offer exchanges after a puppy has reached its home for the reason you do not like the puppy. The only time exchanges are applicable would be if the puppy developed a life threatening defect under our health warranty contract. By submitting payment for any puppy you agree to these terms.
Weight/Changes in development
We want to express that these are puppies that we are offering and just like with anything the puppy can grow and change in development. We DO NOT guarantee adult weight on any puppy sold from our website as its impossible to know exactly how the puppy will develop as genetics plays a role in the development of a puppy's growth rate. We use a universal weight chart to determine weight as will be glad to give you the chart so that you may measure the weight as well. The only way to know the dogs weight is to purchase a puppy over the age of 8 months as that is usually when the growing/weight phase is complete. Also, puppies can change in development in coat, color, length and face as several breeds to change from puppyhood to adult. Its a natural occurrence for growth to cause changes in looks. We do not cancel sales or refund payment due to these changes. Buying a puppy is always a gamble to know how they will develop as even for experienced breeders who wish to keep back puppies for their breeding program and why sometimes you find older pups available on our site because they didn't turn out the way we had hoped or they were too small for breeding.
It is important to keep in perspective you are purchasing a puppy and not an item that will always stay the same and never change because thats not factual or reality. We are probably the only business that sells teacups that will be honest about these facts or that will give the actual birthdate of puppies and not falsely advertise them to make them appear smaller. If you notice our videos with showing them on the scale so you can see their weights and we can update that anytime via request usually within 24/48 hours for you. A good rule of thumb to determine age is the coat length and you can reference other photos on google searches to get a general idea of where they should be at 3 months versus 6-8 weeks to give you a factual weight.
Teeth Development in teacups is also delayed and vets sometimes who are NOT experienced that teacup dogs and puppies with shorter muzzles have more compacted teeth which tend to not fall out at 4-6 months like most larger breeds. Its important to find someone who is familiar with toy and teacup breeds as these puppies to develop a little slower compared to a large breed. Teacup dogs teeth usually erupts at 6-9 months and sometimes does require vets assistance to fully fall out due to their compact tiny mouths. Teacups are not sizes that you can recognize age on because of their slower development and why experience means a lot when judging age. Coat will be a determining factor if the puppy's hair has not been cut. We DO NOT guarantee any puppy offered as a breed to be purebred and puppies are sold exclusively as pets unless the puppy is sold with a pedigree. We post in the description of each puppy is pedigree is option for that puppy.
Filing a Claim: 
You may send a claims to claims@babypups.com for us to review. Our review process usually is up to 10 days and then we will send you a detailed email in regards to your claim and our decision. We prefer you go through our claims process before doing any other actions as we have a contract in place for this reason. All medical claims need to have the required vet report *within 48 hours of arrival attached to the email. Without the original vet report we cannot process your claim and it will be denied. All hypoglycemia related illnesses or claims will be denied as we have a disclaimer in our contract which is agreed upon at the time of purchase. Weight related claims will be denied as listed in our contract, puppy pages and our policies we DO NOT guarantee weight on any puppy sold from Babypups.com.