Soft Flannel Pet Dog Harness Vest Snack Bag No Pull Adjustable Chihuahua Puppy Cat Harness Leash Set For Small Medium Dogs Coat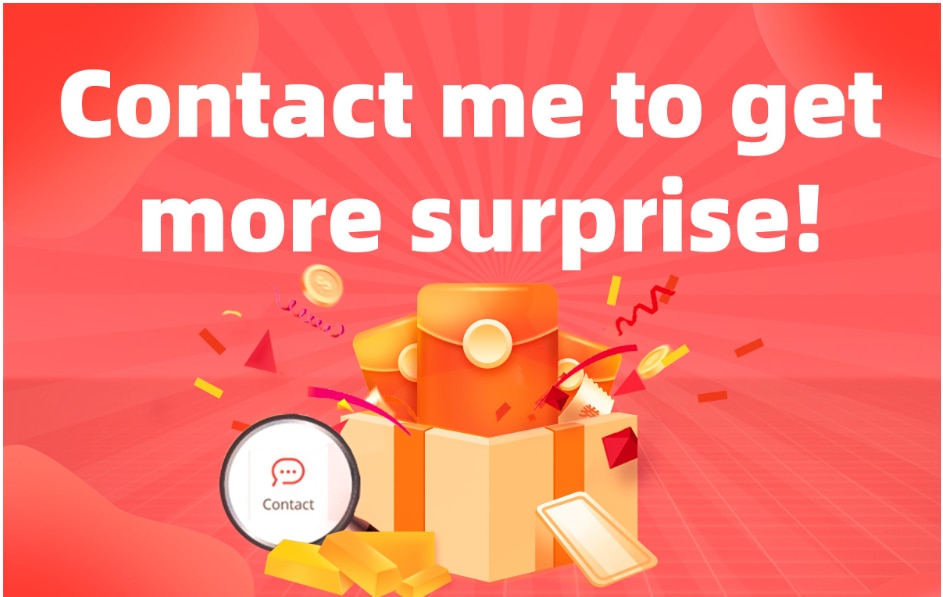 Brand:Zichen
Type:Soft Flannel Pet Dog Harness Vest Snack Bag No Pull Adjustable Chihuahua Puppy Cat Harness Leash Set For Small Medium Dogs Coat
Materia:Nylon+inner padded flannel
Color:Blue Grey Red wine Pink
Season:for autumn orwinter
Feature:
☆ Soft and Comfort breathable texture. Soft flannel padded, very comfortable to wear, fit for autumn orwinter.reduce the pressure when you dog is pulling
☆ Adjustable dog or cat harnesses.Soft for small medium large dogs,e.g.Chihuahua,Yorkie,Poodles,Pitbull,Bulldog,Labrador,Beagle,Boxer,etc.
☆Please measure your pet size accurately before placing an order! Or you can measure the maximum value of your pet's chest and find the right pet harnesses!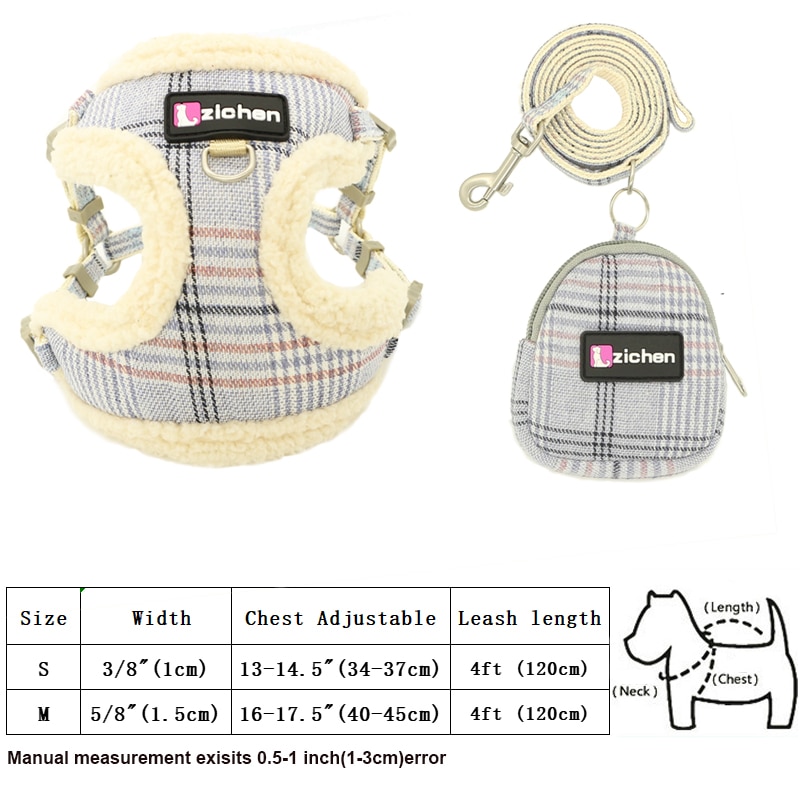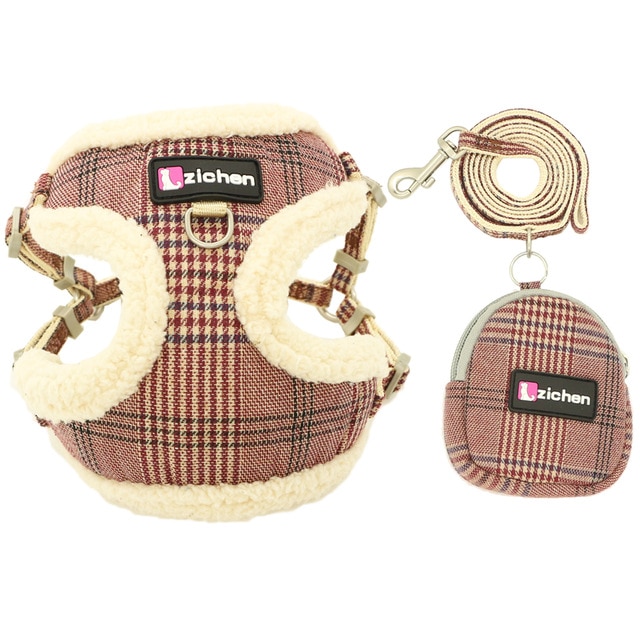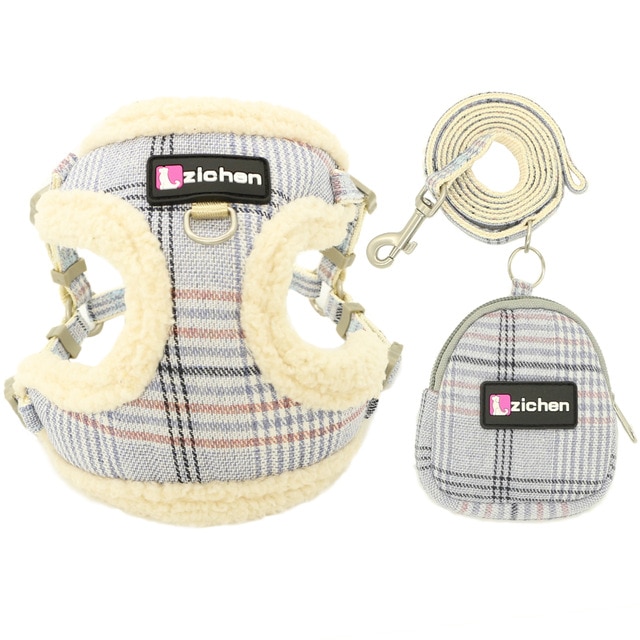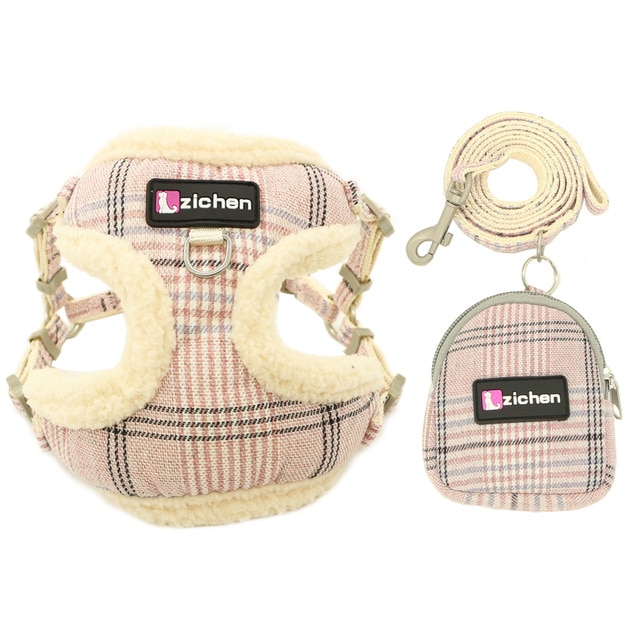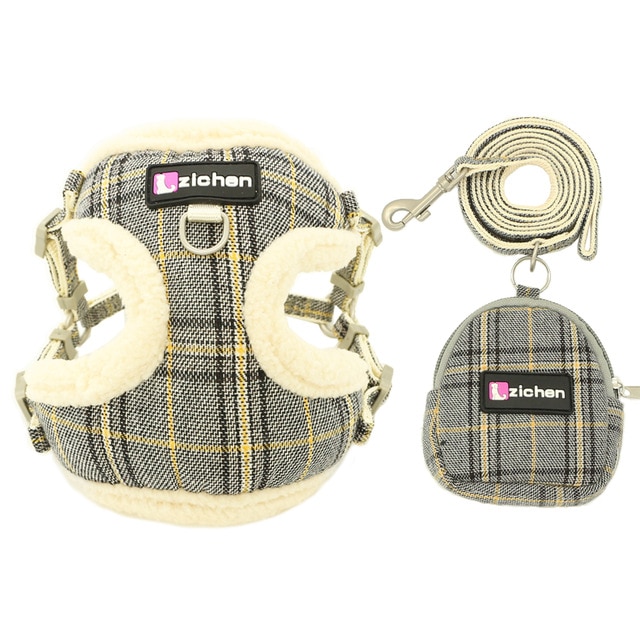 1. Beautiful arc, plating process is not easy to fade,and have large load capacity which imrove the tensile strength of this nylon collar dog collar pet.
2. Soft and breathable mesh Lining make this Harness Dog Extremely Comfortable for your Dog, it does not cause wear on the dog.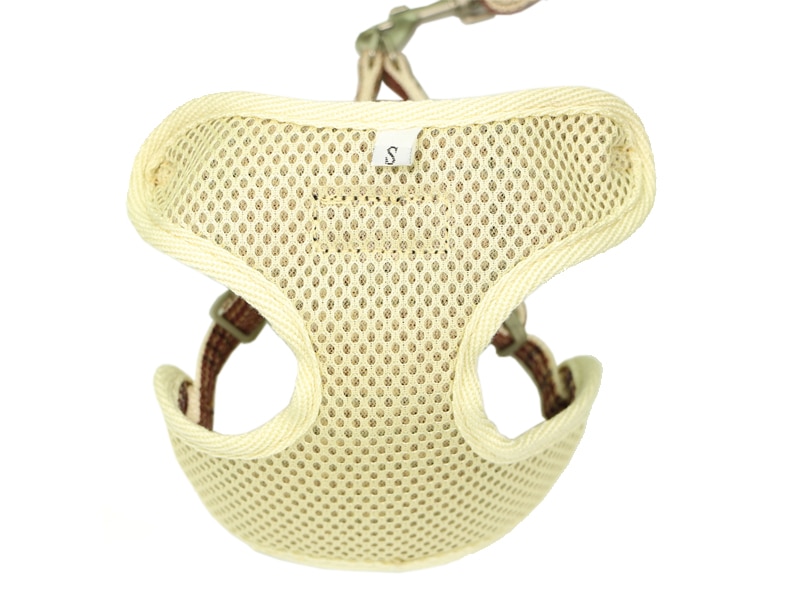 3. Snack bag design, dogs can eat delicious snacks at any time